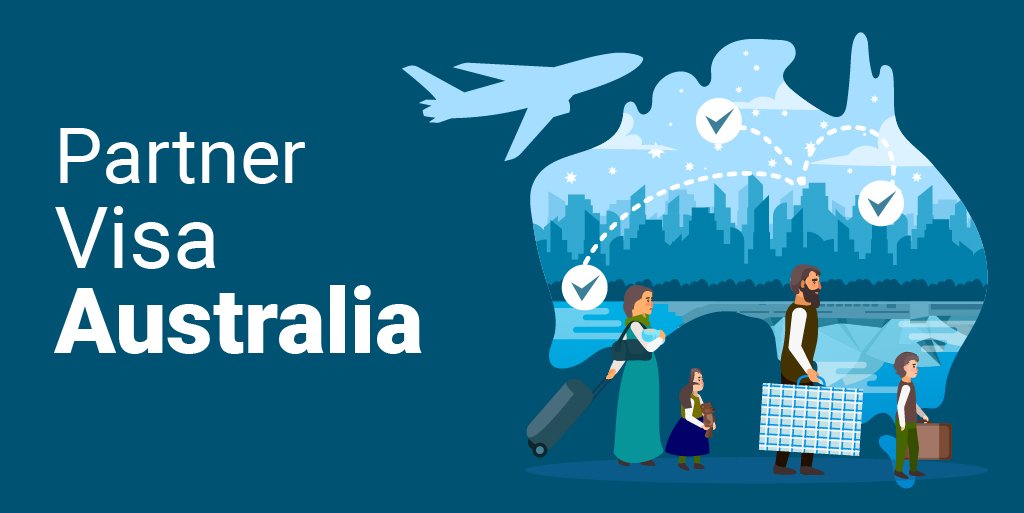 Ready to bring your partner to Australia and continue a happy married life? At Copson Migration Partners, we deal in all types of partner visas and can help you get over the complex application steps easily.
We have been in the business for years and have built up our reputation here in Adelaide, Melbourne, Alice Springs and all across the nation as one of the leading immigration agents that can help you get different types. These include partner visa, work visa, study visa and much more.
Contact us today via email or give us a call to discuss more details.
What Is Partner Visa?
As the name tells, partner visa is for the married partners of Australian citizens, Australian permanent residents and New Zealand citizens who are eligible to enter and remain permanently in Australia.
Here at Copson Migration Partners, Graham Copson is a licensed immigration agent who can help you smoothly go through the visa application process. This includes:
Assessment
Consultation
Visa application
How Partner Visa Works?
If you are an Australian citizen, permanent resident or eligible New Zealand resident to come to Australia, then having a partner visa will allow your partner or spouse to settle in Australia.
At the time of application, you will be applying for the temporary and permanent partner visas together.
If you are thinking to bring over you spouse here in Australia and want help with the application process of partner visa, then give us a call today and we will walk you through the entire steps. This will be a quick no-obligation call.
Basic Eligibility For A Partner Visa
The eligibility criteria isn't much complex. You simply have to meet the basic requirements to be eligible for a partner visa Australia.
The basic eligibility criteria is that you must be married, engaged or intending to get married or living together in a de facto relationship.
You are also supposed to present an evidence of the fact that you are in a genuine and committed relationship.
If you are living in Australia (820/801) you can lodge the application. If you are living overseas (309/100), you can still lodge the application for partner visa Australia.
When the application is lodged in Australia, the applicant can go on a bridging and can live in Australia for however long it takes to assess the application.
However, the fiancé visas (300) must be lodged when the applicant is overseas.
As a whole, your partner visa application is completed in two stages:
Application for a provisional visa
Application for a permanent visa
Moreover, you are allowed to sponsor up to two overseas partners during your life and the application for the both must be 5 years apart from each other.
Rules & Procedure
The general rules and procedure to apply for a partner visa Australia are very simple. Once you fulfill these, your spouse will then easily be able to move to Australia and live with you. Here are some rules to it:
The applicant has to be in a genuine relationship with an Australian Citizen, Permanent Resident or Certain New Zealand Citizen
Apart from that, you also have to meet certain relationship requirements to be eligible for the application process.
Option 1: You and your partner should meet the criterion as a married partner. This means that:
You must be legally married under Australian law
You are in genuine and continued relationship
You have been living together on permanent basis
You are committed to living your life together
Option2: Meeting the criteria as De Facto partner. This means that:
You are in a genuine and continued relation
Are living together on a permanent basis
You are committed to living your life together
Types Of Partner Visa in Australia
Partner Visa (Temporary) - Subclass 820
With partner visa subclass 820 allows you to come and come to Australia if you are legally married to or are the de facto partner of an Australia citizen, permanent resident of eligible New Zealand citizen. This partner visa can also be granted to same sex couples.
However, the visa application must be made in Australia and you must be living in Australia at the time when the visa is granted to you. The visa can still be granted under certain circumstances even if the relation has ended.
In general, your partner must sponsor you. It is important to note here that your partner cannot sponsor you if they have sponsored someone else within 5 years or if they have previously sponsored two people already. Exemptions are always there!
Partner Visa (Permanent) - Subclass 801
Partner Visa Subclass 820 is the first step towards obtaining a partner visa permanent subclass 801. With the temporary visa 820, you will be allowed to:
Live in Australia until the decision for your permanent visa is made
Work in Australia
Study in Australia without government funding
Enroll in Medicare, which is Australia's scheme for health-related care and expenses
During the application process, you can include your dependent children but not dependent relatives. At least not until you legally hold a prospective marriage visa. Moreover, two dependents must also be in Australia at the time of application.
Once you have the subclass 820 visa and for two years you hold with your relationship still existing, you will then be invited to apply for the Permanent Subclass 801 visa. With this visa in hand, you will be able to:
Stay in Australia for an indefinite amount of time period
Work and study in Australia
Apply for Australian citizenship once you are eligible
Sponsor your eligible relatives for permanent residence
Receive social security payments
Easily travel to and from Australia for five years from the date you were granted the visa. After that, you will need another visa to enter Australia if you have not become a citizen
Above all, you must meet and fulfill health and character requirements.
Partner (Provisional) Visa - Subclass 309 & Partner (Migrant) Visa - Subclass 100
Both for partner provisional visa subclass 309 and partner migrant visa subclass 100, you can apply these overseas. This visa lets your partner o spouse of an Australian citizen or a permanent Australian resident or a person who is eligible to be a citizen of New Zealand to come and live with you.
Partner (Prospective) Visa - Subclass 300
The partner prospective visa subclass 300 lets you fly over to Australia, marry your prospective spouse and then apply for a Partner visa. If you are engaged to an Australian citizen or a permanent Australian resident or a person who is eligible to be a citizen of New Zealand, then prospective visa subclass 300 is your best go.
This visa is also known as Fiancé visa and to obtain it, the other partner must be living outside of Australia.
Partner Visa Processing Time
According to the Department of Home Affairs' the general processing time for Australian partner visa is anywhere between 17 to 21 months on average.
As a whole, you can expect it be anywhere between 1.5 years to 2 years from the time you apply for it. Before applying, make sure you have all your documents and other legal stuff ready for smooth application process. For this you will need the help of a professional immigration agent who can guide you through the process.
Here at Copson Migration Partners, we have helped thousands of spouses meet their partners and live a happy married life with a 100% success rate. Give us a call today and learn more about our services and how we can help you out.
We can help and advise on all Applications
For a limited time only we offer a fixed fee of $750 to review your application and advise of any amendments needed to be made.

Conditions of Partner Visa
The basic conditions of partner visa Australia is that the applicant must have a sponsorship from a de facto citizen Australian permanent resident.
Moreover, both the applicant and the sponsor must be above the age of 18 at the time of applying for a partner visa.
Finally, the sponsorship must of minimum 2 years and no less.
Duration of Partner Visa
The usual duration of partner visa Australia is 2 years. During this time period you will be on temporary partner visa in Australia, until you get the permanent partner visa (subclass 801 or 100). Mostly, you will be eligible for citizen Australian permanent resident or permanent partner visa after two years of being on temporary visa given that you are in a de facto relationship or other relationship with your spouse.
Documents Required
The document required for permanent partner visa or permanent resident or eligible new for a partner visa application when you are in a spouse or de facto relationship with your partner outside Australia includes:
Identification pages of family book showing names of both parents
Identification pages of an identification document issued by the government
Identification pages of court issue documents that proves your identity
Identification of family census register
Frequently Asked Questions
How Long Does Australian Partner Visa Take?
On average, 75% of the application of people who apply for partner visa or prospective marriage visa, it takes between 11 to 20 months. Whereas for 90% of the applications are process in 15 to 24 months. It is important that your spouse is a citizen Australian permanent resident, an eligible New Zealand citizen or permanent resident or eligible for the same.
Is It Hard To Get A Partner Visa In Australia?
If everything is done properly and via some registered migration agents, the visa is granted easily. Registered migration agents makes the application process easy and make you eligible to apply for different visa options based on your relationship.
Can I Sponsor My Partner To Live In Australia?
To sponsor your partner to live in Australia, it is important that he must be an Australian citizen or permanent resident or eligible New Zealand citizen. In some cases you cannot migrate to Australia if your partner has sponsored someone else within a 5 year window.
Can You Stay In Australia While Waiting For Partner Visa?
For that, you can apply for a visitor visa while your application, documents, relationship etc. are being assessed. On visitor visa you can stay for at least 12 months or up until the decision about your partner visa is made.
Can I Sponsor My Girlfriend To Come To Australia?
Only under the following conditions: Spouse Visa Subclass 820/801 (Onshore) on marriage or de facto grounds. Spouse Visa Subclass 309/100 (Offshore) on marriage relationship or de facto grounds.